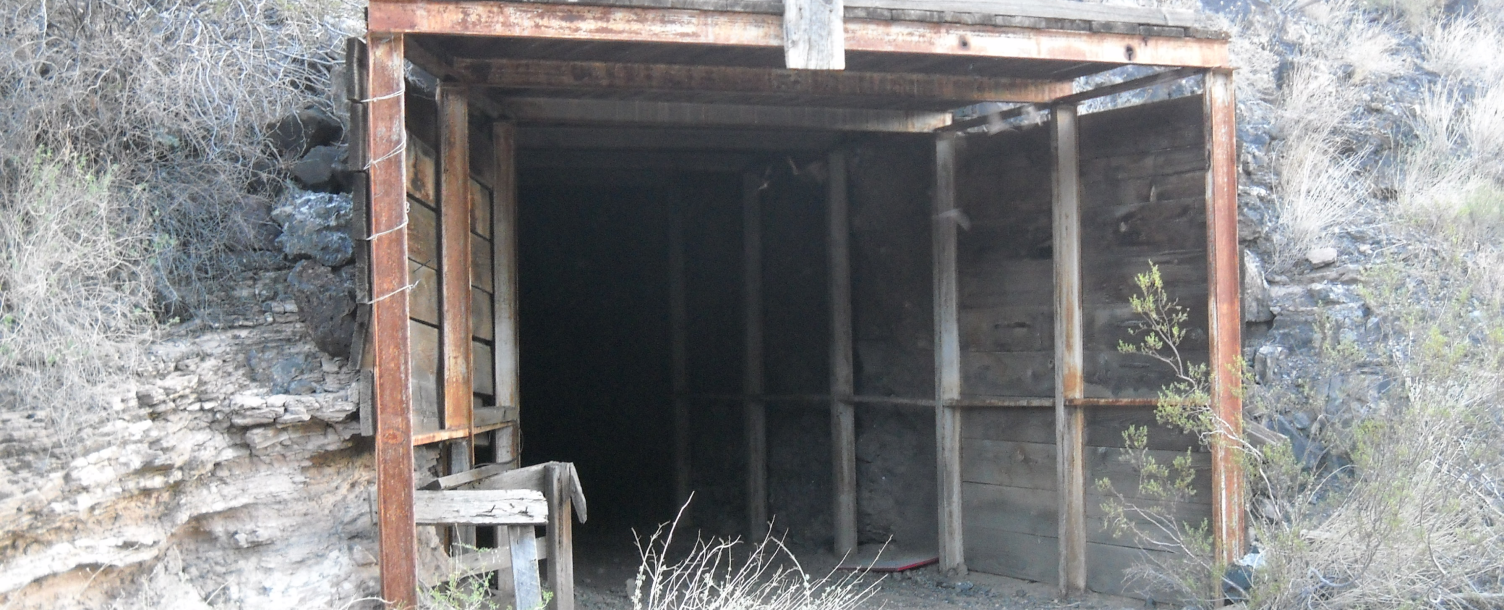 In September of 2007, an all night search ended tragically Sunday morning near Chloride, a small town in northwest Arizona, after two girls, one 13-year-old and one 10-year-old,  fell into an abandoned mine shaft.  The girls were riding an ATV early Saturday evening when they plunged into the 125-foot-deep mine shaft. One girl was found dead in the shaft and her younger sister survived.
In January of 2008, a 19-year-old young man died after falling into an abandoned mine shaft.  His death marks the second deadly accident at an abandoned mine shaft in Arizona in the past five months.
The primary concern of the Arizona State Mine Inspector is to the State's citizens, tourists, hunters, hikers, rock-hounds, campers, off highway vehicle activities (OHW) and others who will explore the state of  Arizona.  The Arizona State Mine Inspector is not only prompted by the recent death and injuries which have occurred, but also by those in the past.  The Arizona State Mine Inspector believes that if the life threatening problems are not addressed, there will in fact be incidents of more innocent persons being killed or injured in abandoned mine shafts, and injuries and deaths will increase at an alarming rate.  Our cities and towns have and will continue to spread out, encroaching upon old mining properties.
"The dangerous shafts and portals of yesterdays' mines are now literally in our back yards". 
In response to the increasing number of deaths by non-employees at both active and abandoned mines, the Arizona State Mine Inspector's Office (ASMI) and the National Mine Safety and Health Administration (MSHA) have declared the week of April 27-May1, as Mine Safety Awareness Week. The week is designed to raise awareness among children and adults that mines are not a place to play. The theme for the week is when it comes to mines Stay Out, Stay Alive! 
ASMI created the Abandoned Mines Educational Program.  The objective of the program is to introduce students to the topic of Mine Safety; teaching of what accidents can happen to people who try to explore, enter a mine or trespass on mining property. Also informing the students that if we're going to understand what accidents can happen on mining property, we need to understand what dangers can be found on mining property and around abandoned mines.  At the end of the lesson, ASMI's objective is for the student to know the following: 
Never to play or explore abandoned mines;
Never to play around active mines;  
Never to jump into quarry pits or ponds in or around mines;
Never to swim in rock quarries or gravel/sand pits;
Never to climb on rock or gravel piles in mining areas; and
To notify authorities if a mine site is found unmarked.
To reinforce the theme the ASMI and MSHA have created the Abandoned Mine Safety Pack. These free packs are available by calling ASMI at 602-542-5971 or emailing the address below.
What's in the Abandoned Mine Safety Pack? 
ASMI Coloring Book
Stay Out Stay Alive Pamplet     
Rockhound Pamplet
ASMI Mine Inspector Stickers (3)
ASMI Mine Safety Tattoos (3) 
MSHA Mine Safety Pamphlet
MSHA Mine Safety Bookmark
MSHA Mine Safety sticker
MSHA Mine Safety Posters  
Request one today by emailing [email protected] Be sure to include your name and address. If you are a teacher, please include the grade level and number of students.