Annual Fall Mine Safety Conference
Stay Tuned...For The Next   
 Annual Fall Mine Safety Conference 
Dates:
Thursday, October 6, 2022 - 8:30am
Mining Industry Members:
Please stay tuned for future announcement regarding the Annual Arizona State Mine Inspector (ASMI) Fall Mine Safety Conference. As part of the program, I will be highlighting the outstanding achievements of our industry and presenting awards to mines and mine operators who lead our vital industry in safety and mine reclamation.
Mining is essential to our everyday lives, and it is possible for the mining activities to have a positive impact on the environment. Remember, if it isn't grown, it has to be mined. Maintaining this robust and economically diverse industry can only be possible when we work together to protect the health of our employees and the environment.
We are planning an exciting event and I encourage your participation through attendance, sponsorship, and the application or nomination of outstanding safety performers or reclamation projects. Please refer to the enclosed materials for conference details, award entries and deadlines for registration and submittal.
Please join us at the ...on.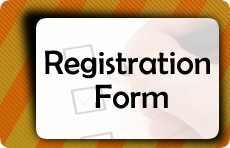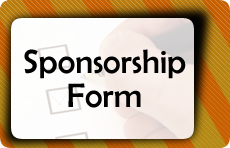 Agenda 
MASTER OF CEREMONIES
7:00 - 8:00
  Registration &
Continental Breakfast  
8:00 - 8:10
 Steve Trussell, Arizona Rock Products Association
AGENDA THURSDAY, 
Pledge and National Anthem Presented by:
Frank Rabago, Arizona State Mine Inspector's Office
7:00 - 8:00
 Registration & Continental Breakfast 
8:00 - 8:15
 Steve Trussell, Arizona Rock Products Association - Welcome  
8:15 - 8:45        A message from the Arizona State Mine Inspector
8:45 - 9:15        Work Place Exam Rule - Scott Boyes, SRMG and Dave Brown, Mine Safety Assistance LLC
9:15 - 9:45        Arizona State Mine Inspector Year in Review & Updates - Mines, Reclamation and Saftey from the ASMI Team    
10:00 - 10:30 
  Root Cause Analysis - Robert Stepp, Freeport McMoran
10:30 - 11:00    40 Years of Progress - David Chavez, Vice President of EHS, Drake Materials 
11:00 - 12:00    Lunch & Key Note Speaker - What NIOSH Can Do For You - Dr. Mary Poulton 
12:00 - 12:30    Awards Presentation - Tim Evans, Arizona Assistant State Mine Inspector  
12:30                  ASMI Closing Comments - Joe Hart, Arizona State Mine Inspector